C L A M S H E L L B O X F O R W E D D I N G S I L V E R W A R E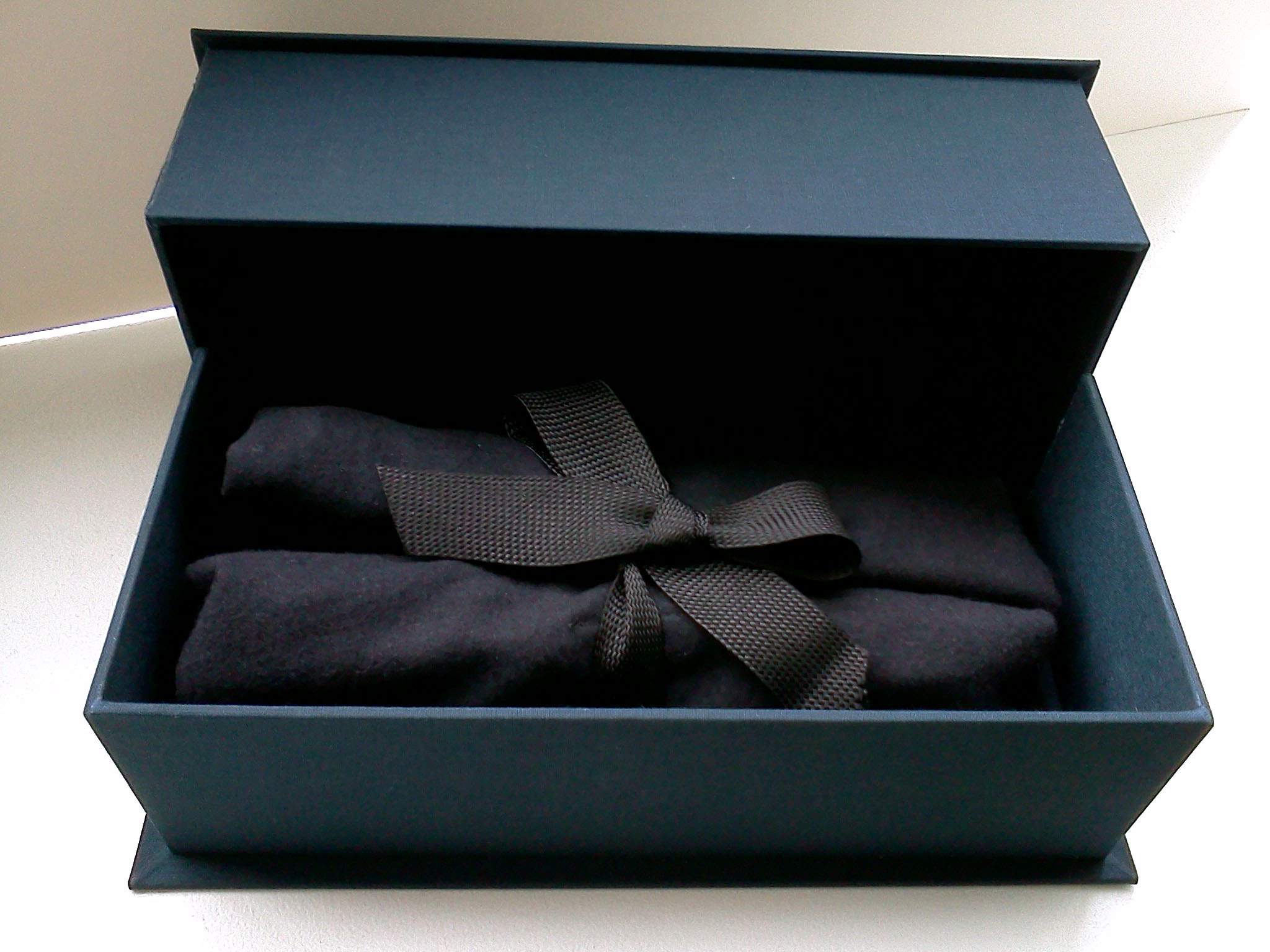 The clamshell box above was made as a wedding gift for a couple to their son and daughter - in - law. The box was created to hold silverware, (specifically fish knives and forks) that had been passed down through four generations. The box was covered in a navy blue book cloth on the exterior and a black book cloth for the inside. You can read more about the silverware story here.
Photo credit: Ditta Baron Hoeber
C L A M S H E L L B O X E S F O R G E R M A N B I B L E S- L A S A L L E U N I V E R S I T Y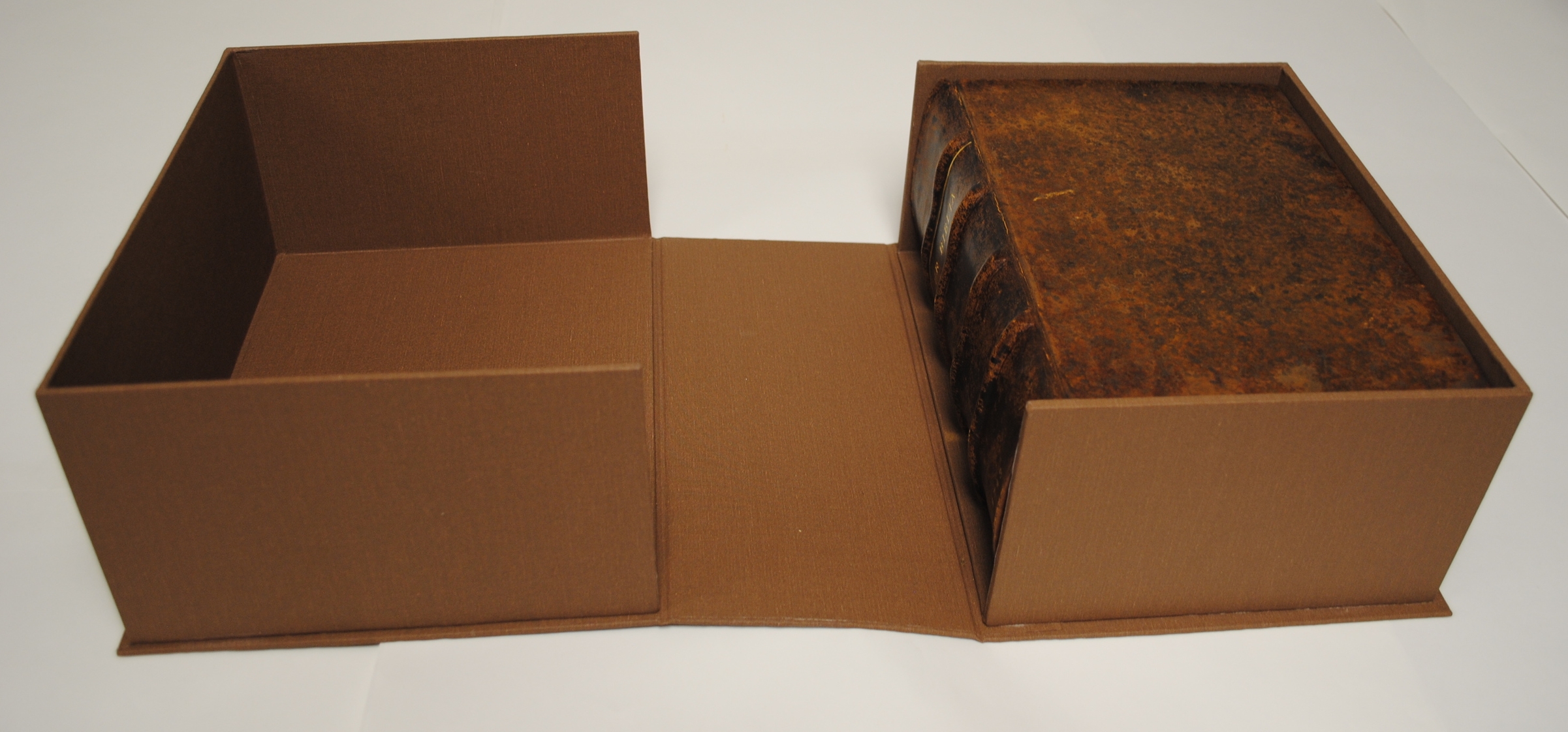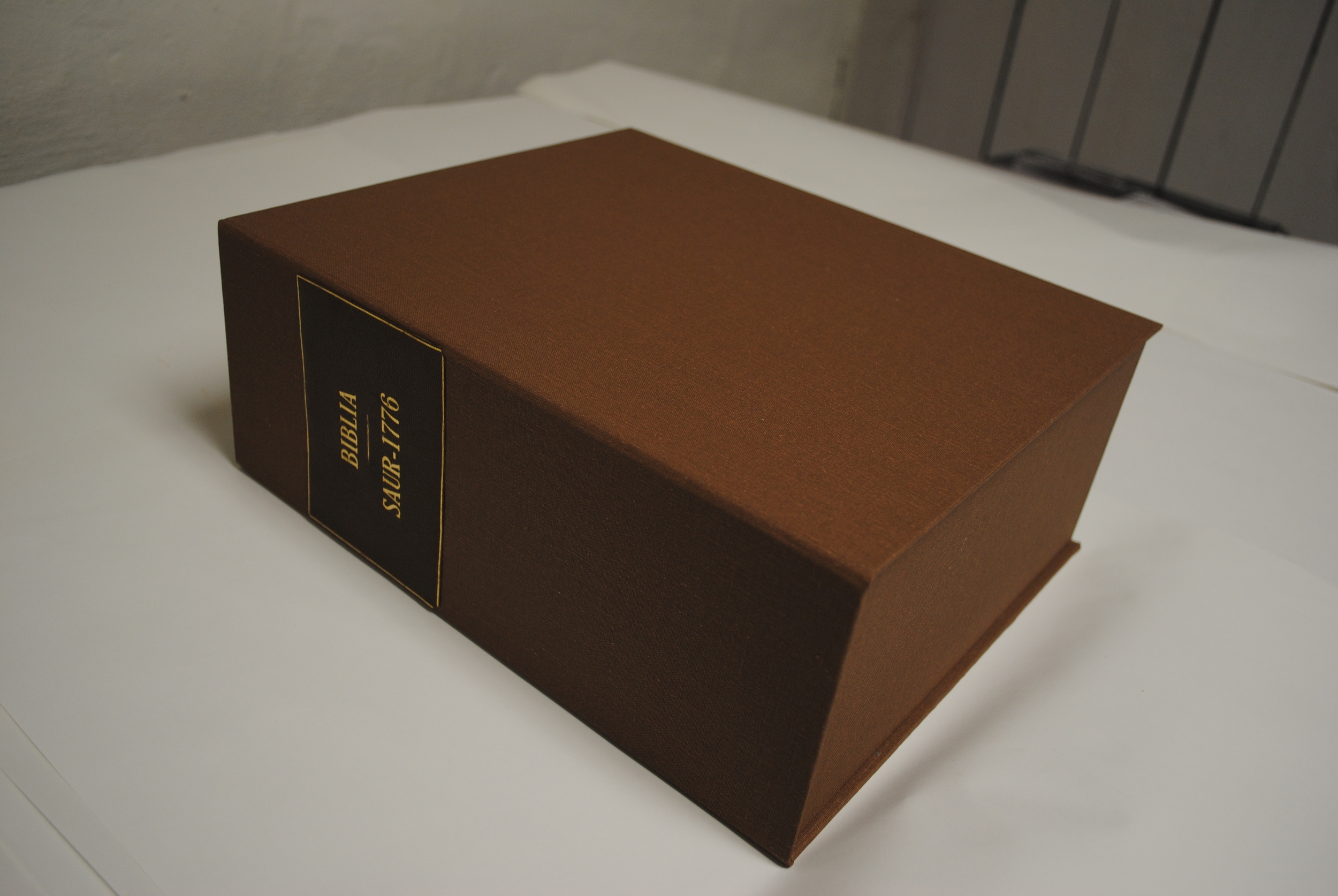 These clamshell boxes were created to house the Gun-Wad Bibles. They were printed in Germantown by Christopher Saur in 1776. His father, a German immigrant, produced the first two editions which were the first bibles printed in the German language in America. The boxes were wrapped in brown book cloth with a goatskin leather label adhered to the spine and gold stamped with the title.
C L A M S H E L L B O X F O R W E D D I N G A L B U M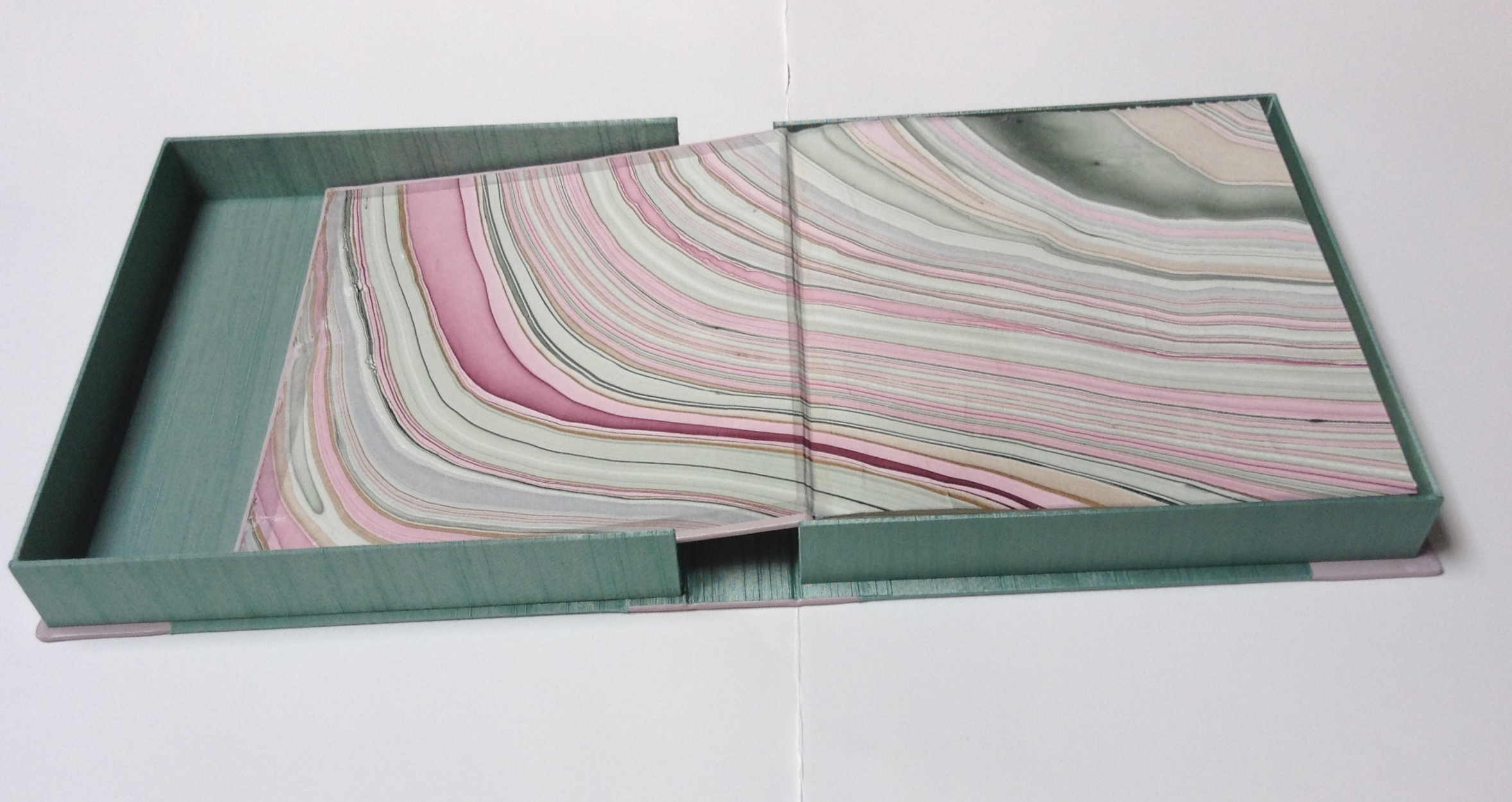 In August 2013 a good friend in England was getting married. As a wedding gift to the happy couple I hand made this wedding album and clamshell box. The album is bound in fair goatskin that I dyed a mauve color, with a handpicked marble paper for the end papers. The album was hand stamped with gold lettering. The box was given a three-quarter leather binding with the same leather as the album, and stamped on the spine. The balance of the box was wrapped in a beautiful turquoise Japanese Asahi bookcloth.