A R T I S T B O O K for Leah Modigliani - 'The City in her Desolation', (2017) Accordion Binding
Leah Modigliani asked me to bind a book for a series of images to be included in her exhibition 'The City in her Desolation' at the Pennsylvania Academy of Fine Arts. The accordion book measures 17 feet long, the artist printed the images onto rice paper which I then bound in a red buckram cloth. You can view more of Leah's work here
Photo Credit: Pennsylvania Academy of Fine Arts
W E D D I N G A L B U M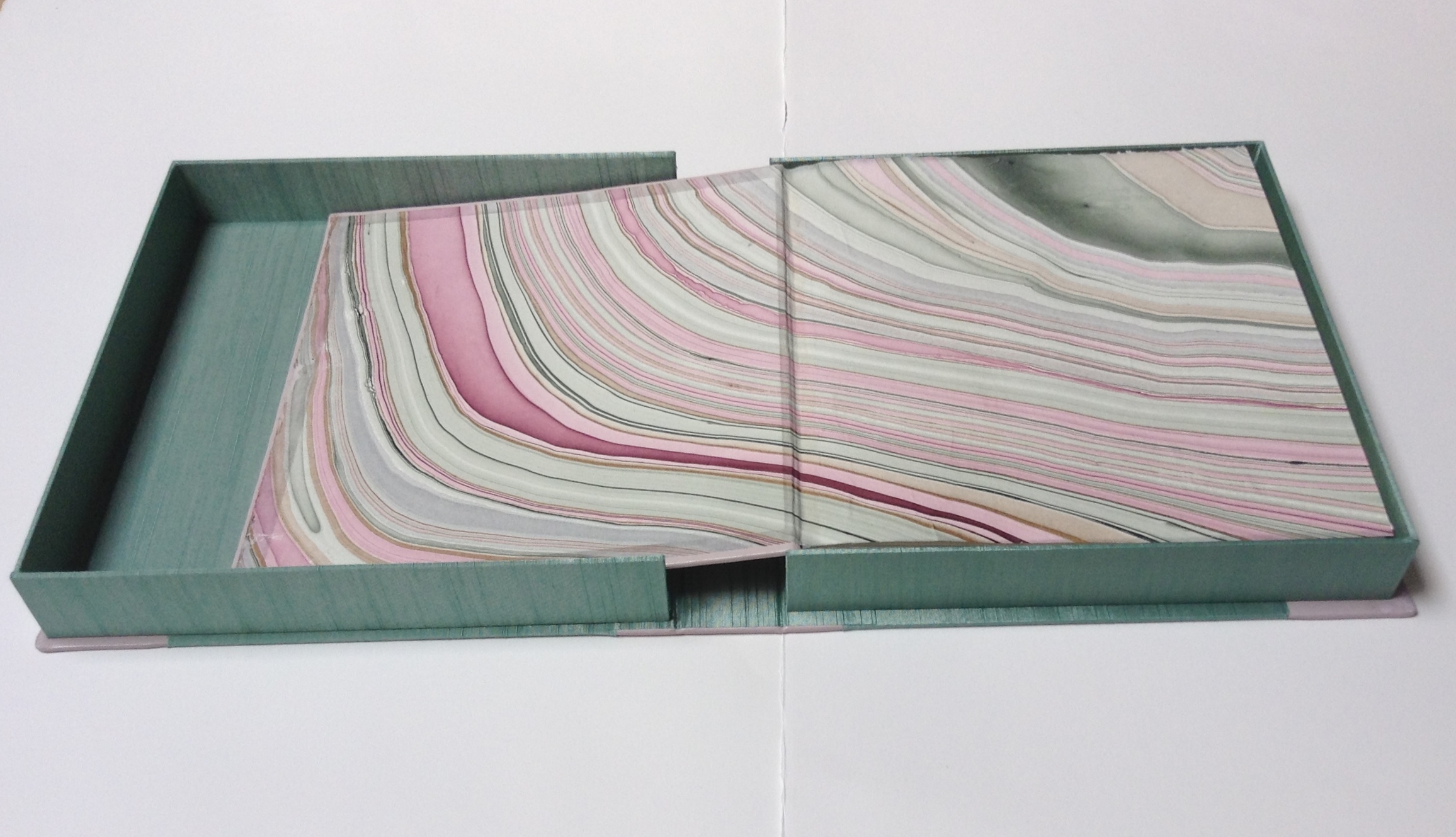 In August 2013 a good friend in England was getting married. As a wedding gift to the happy couple I hand made this wedding album and clamshell box. The album is bound in fair goatskin that I dyed a mauve color, with a handpicked marble paper for the end papers. The album was hand stamped with gold lettering. The box was given a three-quarter leather binding with the same leather as the album, and stamped on the spine. The balance of the box was wrapped in a beautiful turquoise Japanese Asahi bookcloth.
'T h r o u g h T h e P a l e D o o r'
Through The Pale Door, May –June 2013
The Athenaeum of Philadelphia
Hidden City Festival, Philadelphia.
As part of Hidden City 2013 I created a complementary artist book that responded to reference book 'Poe House' which was discovered in the Athenaeum's collection. An edition of 12 color-sample books were made, re-creating the colors in the report and using Poe's own stories to bridge the gap in history. A series of catalogue cards (for the public to take away) and a collection of books and objects were curated as part of the project.
Photo Credit: Jaime Alvarez